skip to content
Healthy Okaloosa 5210
Contact Us
 

Mailing Address

221 Hospital Dr. NE 

Fort Walton Beach, FL 32548 

 

Healthy Okaloosa 5210 is helping families eat healthy and be active!
We realize how important it is to have a consistent message about healthy habits where you live, learn, work and play. So we are partnering with child care providers, community organizations, and leaders in Okaloosa County to help share four healthy habits to live by:

 Eat five or more fruits and vegetables every day.

Limit recreational screen time to  two hours or less each day.
 Be physically active at leastone hour every day.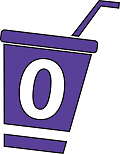 Cut back on sugar sweetened beverages.
And eliminate use of and exposure to tobacco and nicotine products.