Skip Global navigation and goto content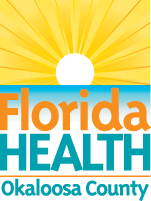 It's a New Day in Public Health.
The Florida Department of Health works to protect, promote & improve the health of all people in Florida through integrated state, county & community efforts.
Skip MegaMenu and goto content
Left navigation requires javascript to be enabled in your browser.
Frequently Asked Questions about Special Needs during an Emergency
Contact us
 

Mailing Address

221 Hospital Dr. NE 

Fort Walton Beach, FL 32548 

 
1. What does a special needs shelter offer?
A special needs shelter will provide shelterees with:

• Basic food and water. If you are on a special diet, you will have to bring non-perishable food items with you.

• Basic assistance and monitoring will be available from qualified health care professionals; however, any advance medical care or equipment is not available.  

• Back-up electricity and liquid oxygen will also be made available. Clients should bring any electricity-dependent equipment, oxygen concentrators, and/or oxygen supplies being used at home. 

• Space for yourself and required caregiver. Cots/bedding is not supplied for caregivers. 

• Space for service animals only. There are no other pets allowed. You must make arrangements for your pet prior to entering a special needs shelter.
Top of Section
2. I qualify, but is there any reason I would not be allowed to stay in the shelter?
Yes. There are several factors that could prohibit you from staying at the shelter.

• If you have a stable mental illness, you must have an able-bodied caregiver with you or you cannot stay at the shelter

• You must have your medication with you in the shelter. You cannot be admitted without your life-sustaining medications.

• If you are reliant on any medical equipment and do not come with them, you will not be admitted. We do not provide medical equipment including wheelchairs, walkers, etc.
Top of Section
3. How do I get there?
Please make every effort possible to arrange for your own transportation. Okaloosa County cannot guarantee transportation. However, registrants that require transportation to a Public or Special Needs shelter can pre-register. Transportation is not provided to other private homes, hotels, etc. If a storm approaches, you should listen to local media for evacuation recommendations. Special Needs Assistance or Transportation Assistance should be used  only as a last resort.
Top of Section
4. I don't qualify. What now?
If you do not qualify for placement in the special needs shelter, the American Red Cross has a general shelter and there are refuge sites throughout the county. Refuge sites and Red Cross shelters provide no medical care.
You do NOT qualify for placement in a special needs shelter if you are:
• Ambulatory [with or without assisting devices (walker, wheelchair, cane, etc.)]
• Can perform activities of daily living without medical assistance
• Can administer medications without medical assistance
• Have no requirement for electrical power to run a piece of medical equipment
If you have a complex medical condition, contact your home health agency or private physician about alternative locations during a disaster such as a hospital or skilled nursing facility.
Please do not wait for the last minute to have an emergency plan in place. It is important that you work out the details of your care prior to an emergency situation whether you are planning to evacuate, shelter in place or stay with a friend; family preparedness planning is the key to making sure that you are taken care of.
Top of Section
5. I'm on dialysis. How I can prepare for an emergency?
Dialysis performs the functions that a normal functioning kidney would, such as preventing buildup of waste, salt and water in the body. Dialysis also assists in controlling blood pressure and maintains a safe level of certain chemicals within the blood. That is why it is important to act now; don't wait for an emergency.
Dialysis is dependent on the availability of power, gas, supplies, and water – commodities that, without proper planning, are difficult to access in the event of an emergency or disaster.
Individuals with kidney failure need to know ahead of time what they can do to maintain their health during an emergency and disaster.

This includes
•minimizing fluid intake
•restricting salt and potassium intake
•eating an "emergency diet"
•finding out if your dialysis facility is open or closed. On the homepage, enter your city and state.


If you or someone you know relies on dialysis, it is important to prepare -- not only for hurricane season -- but for any other hazard or emergency that may suddenly occur!
1. Contact your dialysis center! This should be the first thing that you do because they have emergency preparedness guidelines and can usually work with you to set up an emergency plan. It is important that you communicate with them for the proper course of action.
2. Keep updated medical information close at hand and current. This information should be in your family preparedness worksheets along with important emergency numbers
3. Have a shelter in place plan and an evacuation plan in place.
4. Be sure to have current information on your dialysis facility which includes address, phone numbers, and emergency phone numbers.
5. Engage in your emergency diet, which will assist with the extended need to a dialysis treatment.
6. If you are evacuating to another area, be sure to have a list of all the dialysis facilities in the new area.
Top of Section